8PM Doors ✖ 9PM Show ✖ Hall ✖ $12 ADV / $15 DOS ✖ 18+
Purchase tickets here!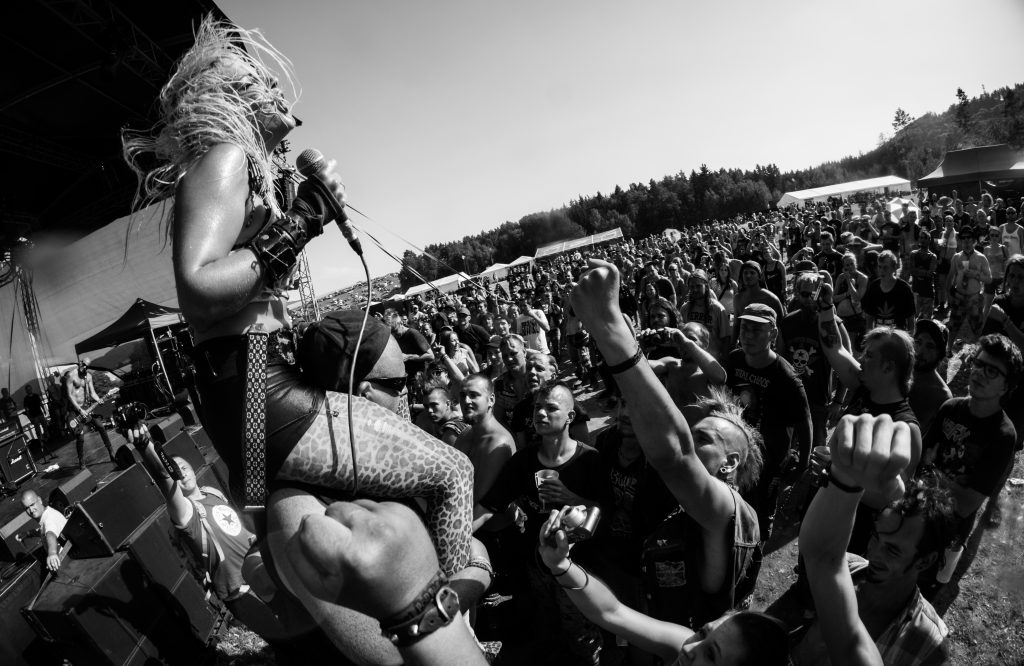 Barb Wire Dolls came charging out of crisis-ridden Greece in late 2010 when they left their home at an artist commune on the island of Crete and transplanted themselves in Los Angeles upon being invited by legendary KROQ DJ Rodney Bingeneheimer. Since arriving to the U.S., and most notably selling out their very first concert at Hollywood's Roxy Theatre, Barb Wire Dolls have been on a whirlwind-of-a-ride, performing on over seven hundred stages in twenty two countries after being called "the most important punk invasion to the U.S. since the Sex Pistols."
Barb Wire Dolls, fronted by the charismatic Isis Queen (vocals), with ex-professional surfer and skateboarder Pyn Doll (guitar), JayJay Doll (bass), and Krash Doll (drums), have been compared to bands such as L7, Blondie and Nirvana and described as "a fiery, raging punk band with '90s grunge and metal flourishes."
In late 2012, Barb Wire Dolls went to Nirvana noise-guru Steve Albini's recording studio and in two days produced 'Slit', the critic-proclaimed "best punk album in twenty years." 'Slit' with its chart topping hit single, the lyrical and sonic brutal masterpiece "Revolution", gave the band enough momentum to headline festivals in twelve countries and to sell out club dates across America, the UK, and Europe.
9/8/15