7:00PM Music  ✖ Bar ✖ Free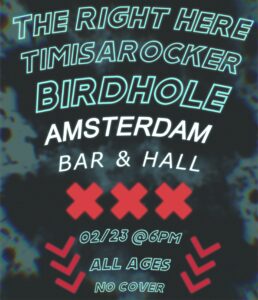 The Right Here turns a new page with their latest release, 'Northern Town.' Their fourth record is an anthem dedicated to the late nights we've all experienced. From reminiscing about the ones that got away (or for being better-off), feeling trapped, spending time with the best of souls at your favorite local haunt, and asking yourself, "what if?" 'Northern Town' explores a narrative to which we can all relate. The grit and wisdom gained since their previous release comes through in the melodies and lyrics from start to finish. Buy 'em a round at their next tour stop, and they'll return the favor.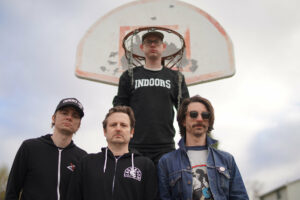 Named after the spunky lead singer and front man, Tim Dooley, Timisarocker was formed as a 4-piece Pop Rock band from St. Paul, Minnesota in 2014. With musical influences like Red Hot Chili Peppers, to Killers, to Dream Theater, to System of a Down, to Eric Clapton, to Adele (the list goes on and on), Timisarocker aims to generate a sense of community among the divided millennial generation. As a band, Timisarocker creates enjoyable music that crosses many different genres that attracts listeners who are fans of all types of music. They are all about breaking down barriers and advocating for those who suffer from mental illnesses, hoping that their music brings them peace of mind and reassures them that they are not alone and that they are loved.
Members include Tim Dooley (vocalist), Dylan Dykstra (bass guitarist), Matt Lentz (electric guitarist), and Zach Eyl (drummer).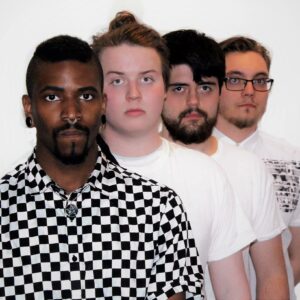 Formed during the height of the pandemic, birdhole is a pop punk band from Minneapolis, MN. Mark (bass), Joe (guitar), Jesse (drums), and Brandon (vocals and guitar) each bring a unique musical background to the group and blend influences from indie, metal, punk, and pop genres to deliver a high energy, no nonsense sound. The driving rhythm section and soaring guitar solos are complemented by the hook laden vocals that tackle topics of racial inequality, domestic abuse, mental health, and toxic masculinity.