6:30PM Doors ✖ Hall ✖ $15 ADV / $20 DOS ✖ 21+
Reserved tables available at ticket link below.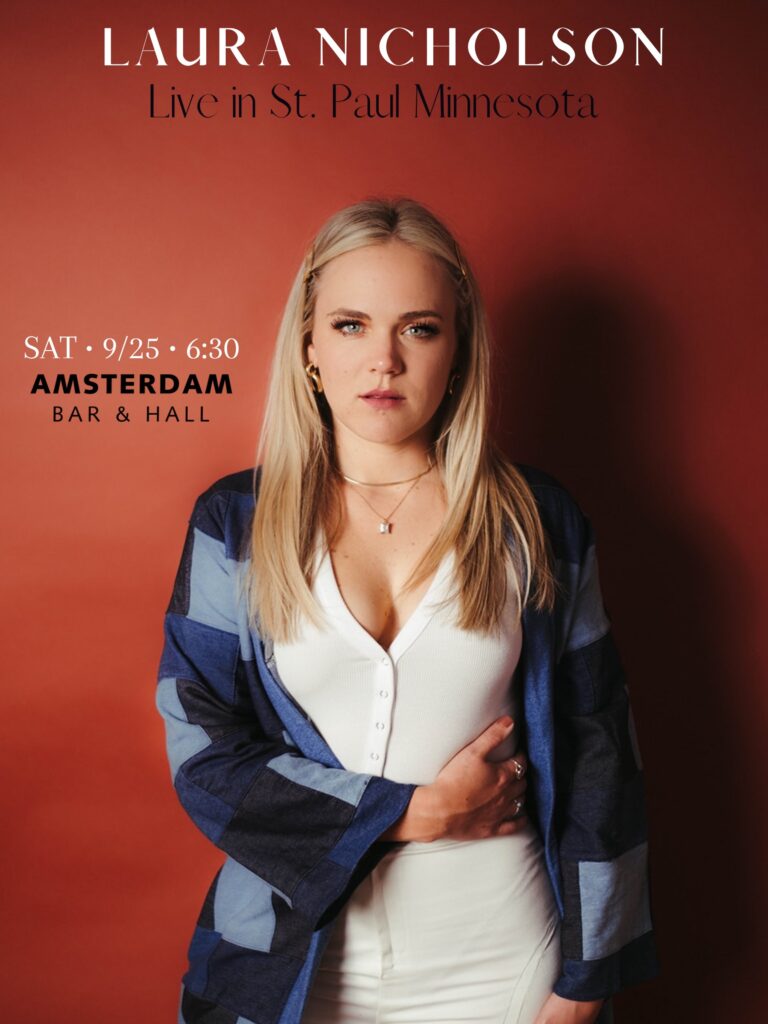 Laura Nicholson found her voice at a young age while watching her mother's family gather around a grand piano in Minneapolis, Minnesota singing songs by artists like Fleetwood Mac, Crosby, Stills, Nash & Young and Etta James. Nicholson remembers learning how to harmonize with her grandparents at age four while developing her smooth & melancholy voice. "I brought my parents' friends to tears. It felt really special to be able to make people feel happy as a young kid."  Nicholson began writing songs after receiving her first guitar at age 13. She remembers her first song being titled "I Can't Wait To Be Sixteen." The fiery teenager couldn't wait to grow up and live out her childhood dream of becoming a recording artist.  Fast-forward to college days when Nicholson first discovered Nashville, Tennessee. She was quickly swept under the wings of hit Singer-Songwriter and Monument Recording Artist, Cailyn Smith (Dolly Parton, Miley Cyrus, Meghan Trainor) who gracefully mentored the young artist in her songwriting and performance skills. Before she knew it, she was showcasing her new Nashville co-written songs at coffee houses near her college campus. After selling out her first big show in downtown Minneapolis, Nicholson made the brave move cross-country to Music City. Today, Nicholson has honed her craft while creating with some of Nashville's finest songwriters, debuted her music at the Bluebird Cafe and has played Girls of Nashville – which showcases up and coming singer-songwriters. The independent artist has been preparing her next EP, which will display her unique voice and emotion. The first single, Bluebird recently won top 10 in the NSAI 21st Annual Song Contest out of 3000 submissions. Nicholson is ready to trust her wings and breathe life into her career.