7:00PM Music  ✖ Bar ✖ Free
JoJo Green
has a sound that will grab you out of your chair and shake you to the core. This band of misfits found each other in 2019 with one goal: to write, arrange, and perform the best music of their lifetime, and they have not disappointed. With strong influences from Motown, Muscle Shoals, and The Summer of Love, JoJo Green gives a nostalgic feeling to a fresh sound, easy on the ears, and exciting to the body. Listeners are mesmerized by JoJo Green's powerhouse vocals mixed with agile woodwinds, shredding guitars, funky bass, and driving drums: a surefire crowd pleaser!
https://jojogreenmusic.com
Elour (pronounced "allure") is what Elizabeth Ghandour categorizes as Femm Rock. Elizabeth's direct lyrics, diverse background and classically trained voice, combined with Joe Scarpellino's tasty bass and Will Flynn's creative drumming, yields a sound that's raucous and rebellious, and yet very stylish.  https://elourmusic.com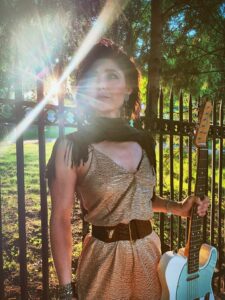 Telulra Bass local singer-songwriter brings her unique style and voice along with her experiences to every song and performance. Genuine expression the audience can feel.