7:00PM Doors ✖ Hall ✖ $12 ADV/ $15 DOS ✖ 18+

Born in a Minneapolis basement in 2018, indie pop outfit Druzy Rose uniquely pulls inspiration from a widescreen snapshot of genres— creating a sound that is entirely their own. Known for their evocative lyrics, the group spins stories that speak deeply to the troubled collective consciousness in a manner that is charmingly whimsical, brutally raw, radically vulnerable, and refreshingly honest.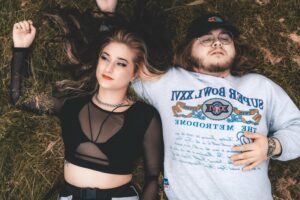 RiGBY is a DIY punk band out of St.Paul, Mn. The 4 piece group got their start in April of 2019 and consists of Fay Dunkel(guitar), Kean Wilwerding (drums), Maude Lorr (Bass and vocals), and Hana Mahli (Bass and vocals). The band is best defined by their loud, stage shaking performance that combines riot grrl style screams and vocal harmonies.  RiGBY blurs specific genre lines while leaving everything out on stage. They recorded their debut album "We're Dying" alongside Minnesota based artist and producer, Benny Cole. We're Dying can be streamed anywhere you listen to music.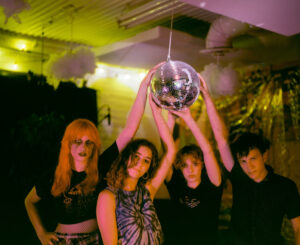 Foe is a five-piece psychedelic wave-rock band from Minneapolis/St. Paul.