3:30PM Music ✖ Hall ✖ Free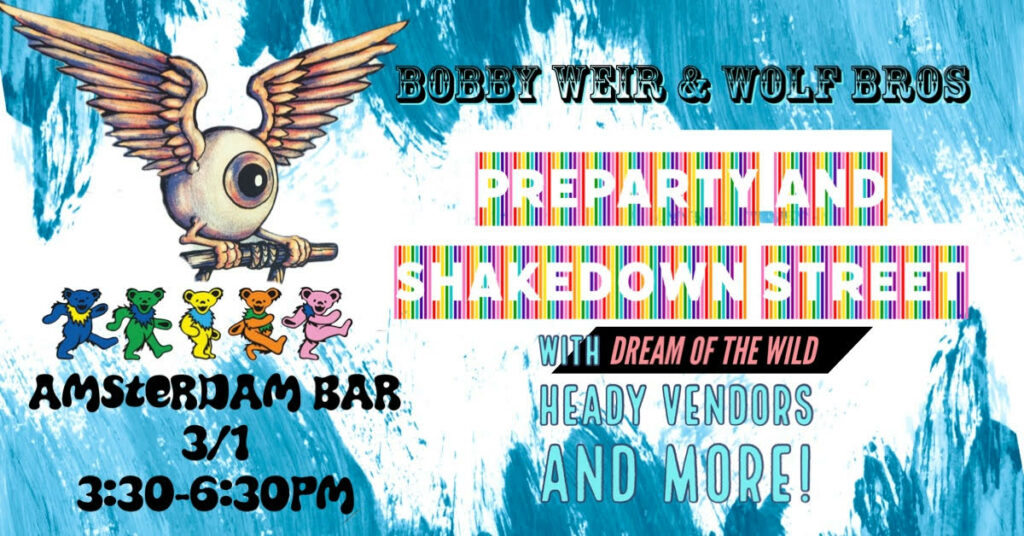 Poke around before Bobby Weir & Wolf Bros to the Amsterdam for live music from Dream Of The Wild and a full shakedown with vendors, live art, and more!
Dream Of The Wild is a Minneapolis psychedelic rock band that specializes in face-stealing live performances, steady doses of droning jams, and extensive improvisational interplay. They are well known for their long-time venue residences throughout the city and genre-defying parties with other well known musicians.