7PM Doors ✖ Hall ✖ $12 ADV / $15 DOS ✖ 18+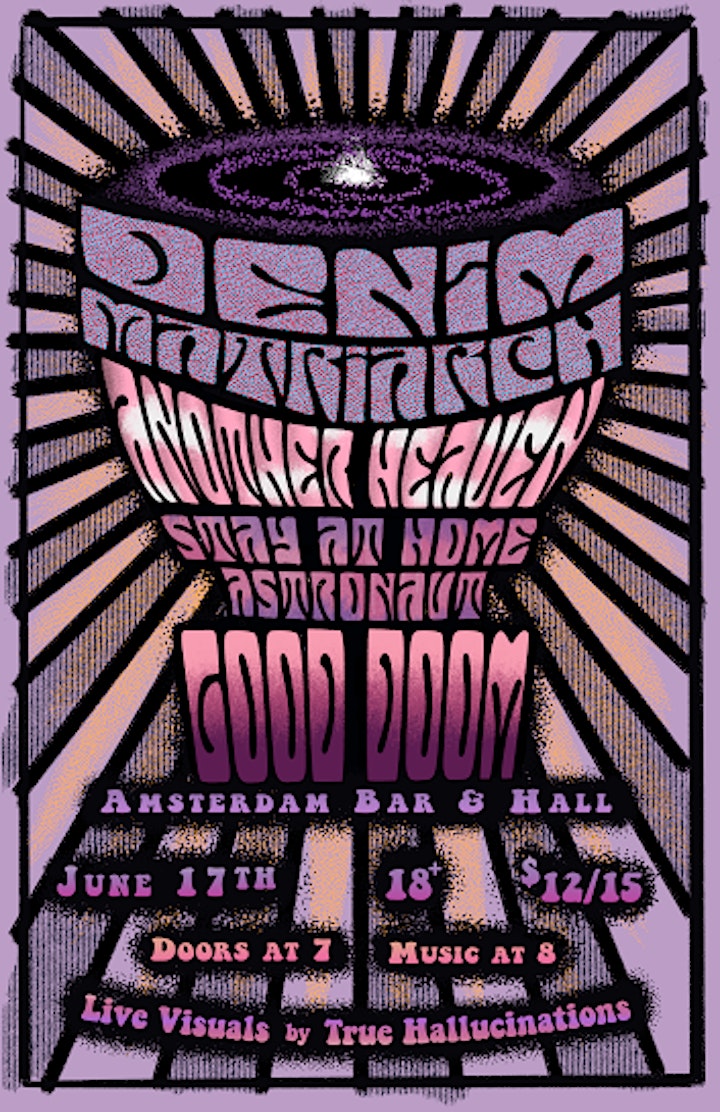 Formed in a Minneapolis basement in 2011, Denim Matriarch is a 5-piece rock band known for their high-energy live shows and unique song structures. "Kinda grunge, kinda prog, Denim Matriarch have a distinctive sound. All of them are obviously accomplished musicians, incorporating uncommon time signatures into architecturally complicated aural formations." (Twincities.net)
—
ANOTHER HEAVEN are a Sludgegaze band from Minnesota that make heavy and dreamy music – fusing hazy Shoegaze sounds with Doom, Sludge, and Punk music to create a style that is equally star-gazing and earthbound.
—
Stay at Home Astronaut is a three-piece rock band with elements of punk, progressive rock and whatever else we're into at the moment. Fun catchy riffs with sad-boi lyrics and aggressive grooves, these tunes will make you want to break stuff and also cry in a dark room. Influences include The Mars Volta, PUP, and Kenny G. Originally formed in Minneapolis in 2019, then reborn in a post-covid world in 2021, we are on a mission to roll then rock (in that order).
—
Good Doom is a psychedelic music quartet from Minneapolis.