7PM doors ✖ Hall ✖ $7 ✖ 18+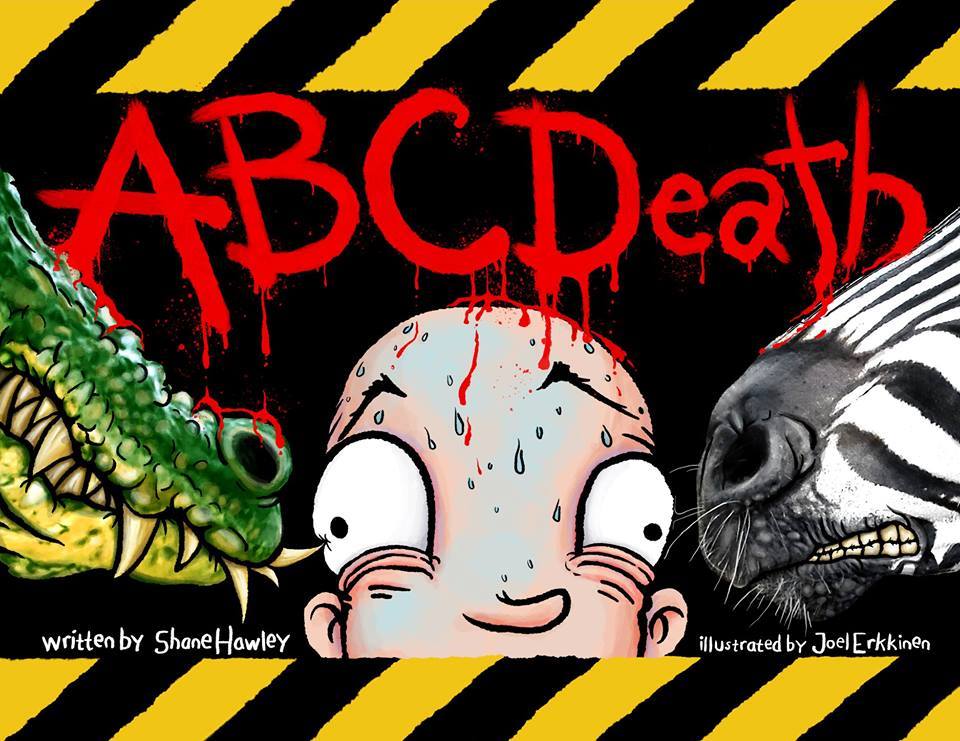 Come celebrate the release of ABC Death before it's available in stores, with its creators Shane Hawley and Joel Erkkinen.
ABC Death is a hilarious, nerdy picture book for folks of all ages. Written by Shane Hawley with intricate cartoon illustrations by Joel Erkkinen Art, ABC Death takes you on a journey through the alphabet of animals that can kill you, especially if you make poor life choices. From vengeful dolphins to toxic newts, you'll never see the alphabet the same way again. Full of fun, grisly facts for the inquisitive child and wry humor for all readers, ABC Death is a macabre treat for children and adults alike.
Hosted by the What If podcast's Ryan Kopperud and featuring a growing lists of authors and performers including:
Khary Jackson
John Jodzio
Blythe Baird
Thadra Sheridan
Michael Lee
Blaine Young
and more to be announced