Boy, this week has been crazy! Right off the heels of Girls Got Rhythm, we launched into a very exciting, very joyous week with the legalizing of same-sex marriage in the state of Minnesota. If you weren't one of the 7,000-some people who made it down to the Ecolab plaza on Tuesday night (or even if you were here!), you can read about the event at numerous websites.
We're now accepting bands for the Black Sabbath Open Mic night on March 30th! Contact amsterdambooking@gmail.com for details!
WOOO HOO WOO HOO HOO!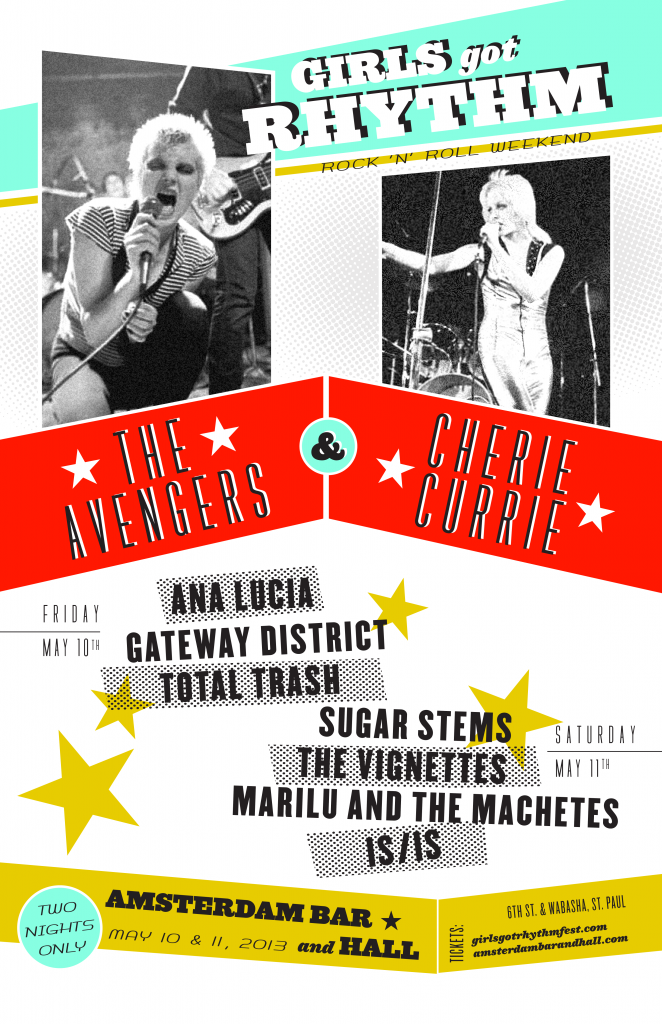 That's right! Girls Got Rhythm is back in 2013! May 10-11 2013!
Check out details about the performers over on our events page for Friday and Saturday, or if you're ready to buy tickets, head over to our TicketFly pages for Friday night, Saturday night or the weekend pass!
This Saturday Ben Frost will be gracing our stage with a preview of his upcoming album. He did an interview with MPR News about the show. Check it out here.
Listen to a track from Ben Frost's sound cloud here:
You've been asking and now we've got your answer! You can purchase tickets in advance to the upcoming StorySLAM on January 30! Head over to themoth.org's event page to purchase!
If you're looking for more information on the event, head over to our own event page!