6:00PM Doors ✖ Hall ✖ $15.00 ADV / $20.00 DOS ✖ All Ages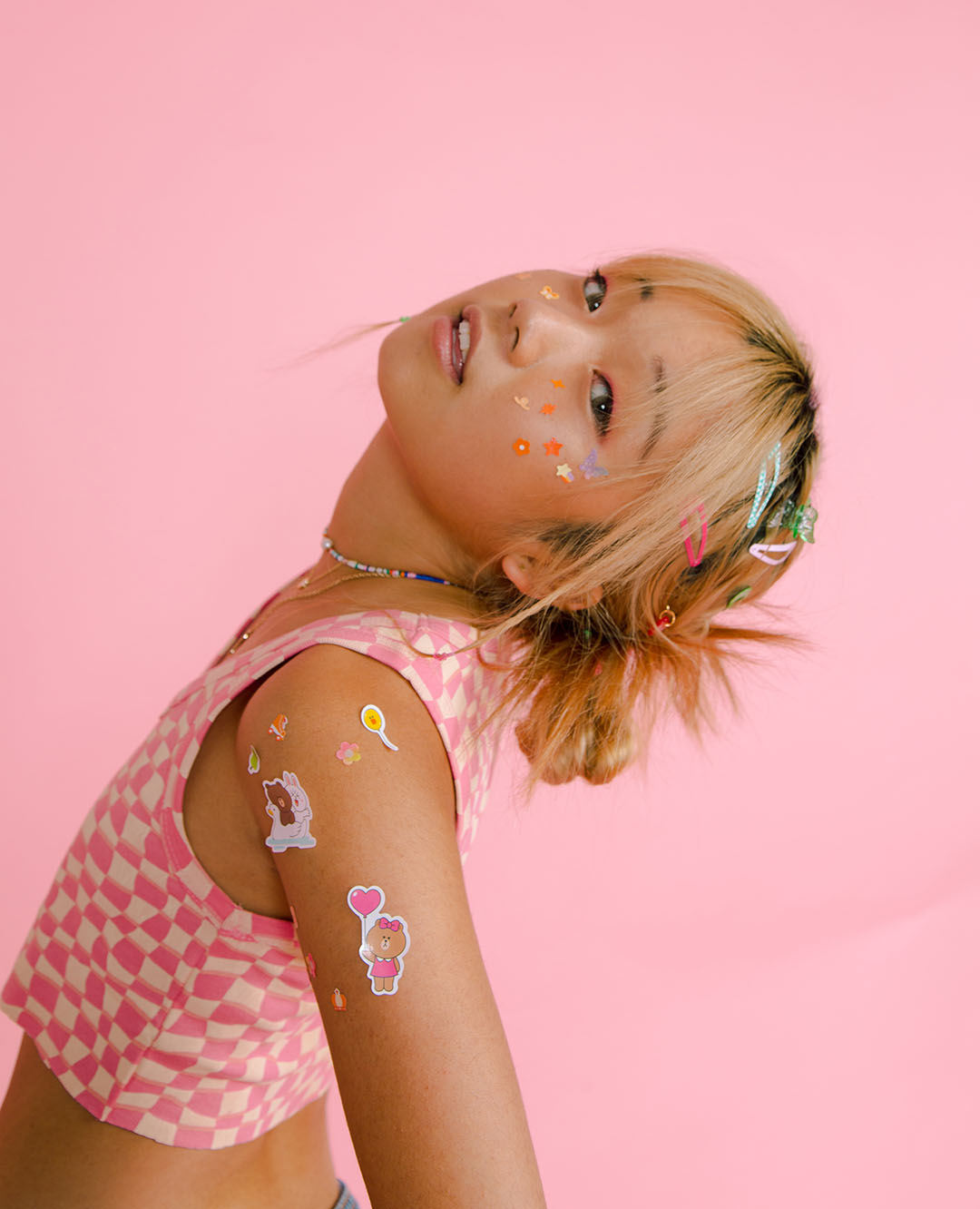 Once upon a time in Wichita, Kansas, there lived a YouTube sensation who had a clever nickname for all three of her guitars. She introduced herself to the internet as Tiffany Day, an adolescent R&B singer who by her own account "grew up questioning her facial features" because she "didn't look like anyone on TV." With a propensity for curating bedroom pop songs and cover versions of Top 40 music, she gained a considerable amount of fanfare on YouTube.
Yet, Tiffany had California dreams. But to an Asian American teenager, living in Middle America a few years before the emergence of a prominent AAPI based record label like 88rising, she wasn't sure if talent alone would ever be enough for her to achieve mainstream success. Representation seemed like a far-fetched fairy tale. But on March 27, 2017 that narrative changed, because that's the day when a candid video of Tiffany on a holiday vacation in Italy surfaced on Twitter. Tiffany was seen singing "Hallelujah," while staring down into a wishing well. The heartwarming clip only lasted 48 seconds, but it circulated the internet in a matter of days and soon went viral. More importantly, the overall reception to the video gave her new hope. Suddenly, Tiffany's desire to pursue a music career in LA returned.
So naturally, she did what any ambitious 18-year-old would do; she made a deal with her parents. The terms of the verbal agreement stipulated that she could move to Los Angeles to chase her dreams as long as she agreed to enroll in a University upon her arrival. What happened next was the adventure of a lifetime. Tiffany's social life as an underclassman in a whole new environment would go on to become the inspiration behind the making of her first two EPs, The Recovery Project and The Dependency Project, and the declaration of her childhood ambition.
Fast forward to the present day, where the escapades of Tiffany Day's three years as an underclassman on campus can be heard far and wide at a number of her headlining shows. Tiffany Day's music resonates in a manner similar to tracks created by soul singers like Kali Uchis and alternative pop musicians such as BENEE. Break-up songs like "Commitment Issues" emit heavy components of neo-soul, while her latest single, "Clouds," is a strong display of her ability to reach down into the depths of her soul in order to create a composition that is empowering, lovelorn, and introspective.
"I'm a senior now in college. It's crazy how time really just flies," says the multi-instrumentalist. "It was hard to balance the two, when I first got into school. But eventually, it became a really good system for me because if you come out to LA as an artist and that's your sole focus, I feel like it just becomes very stressful and there's a lot of pressure. But because I have this role of being a student as well, I feel like I've gotten all of the inspiration and experience from being a college kid and I could use that to write about life's problems in my music."
Tiffany Day has certainly come a long way from Kansas. Now, an LA transplant who has already opened up for multi-platinum artists like Surfaces, her star is on the rise and she's just getting started. To celebrate the release of her latest single "Clouds," we caught up with the 21-year-old songstress to talk about the making of her latest single, her first sold-out show in Los Angeles, the reason why she names all of her guitars, and the way in which her career has inspired a younger generation of Asian American teenagers who feel the same way about their identity as she once did.