9PM ✖ Hall ✖ $7 ✖ 21+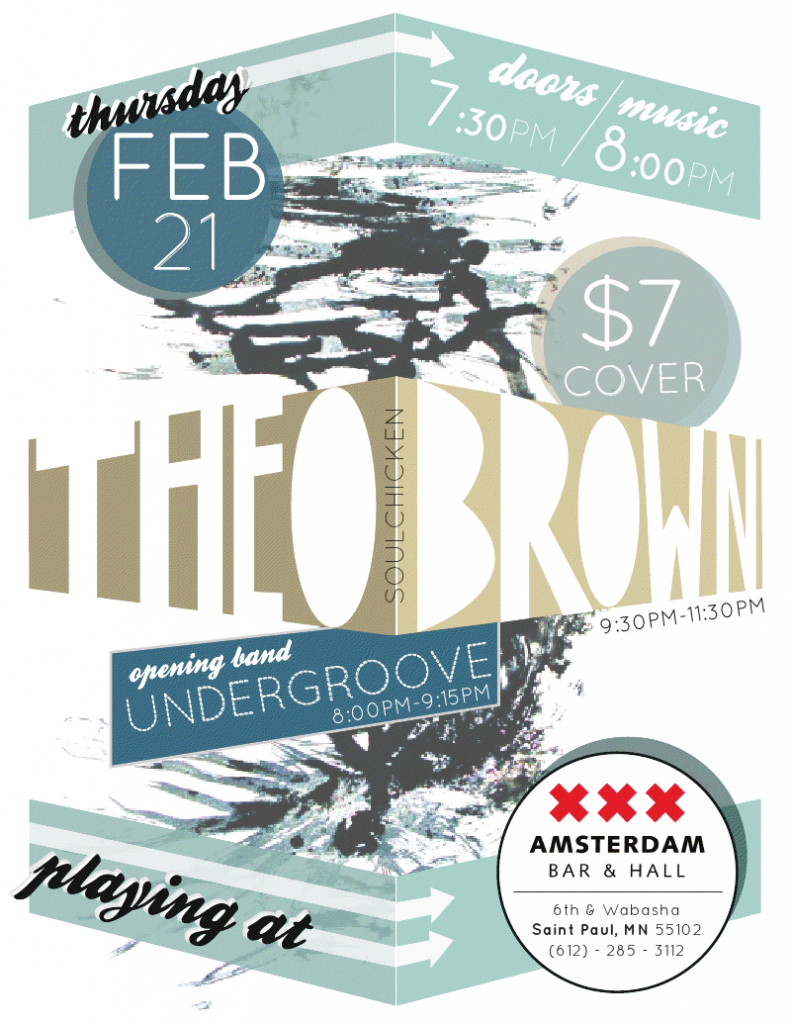 Theo Brown: True artistry lives and breathes among the people; it is in the culture that the people create. Many different cultures have influenced Theo SoulChicken Brown into the singer/song writer and performer that he is today. Born in Los Angelos, California and raised in St. Paul, Minnesota, Theo is the only son of a classically trained pianist/organist mother and an Afro-Cuban/West-African percussionist father.
The Undergroove: This band is tearing up the Minneapolis music scene!  The Twin Cities top players collide to bring you fresh, funky grooves with a smooth alternative twist.  This show pulls the dancers out to all the top music clubs.
If you desire tasty original music with the occasional obscure cover, The Undergroove will surely delight you.
2/21/13