6PM ✖ Hall ✖ $15 includes book! ($5 for admittance without book purchase) ✖ 18+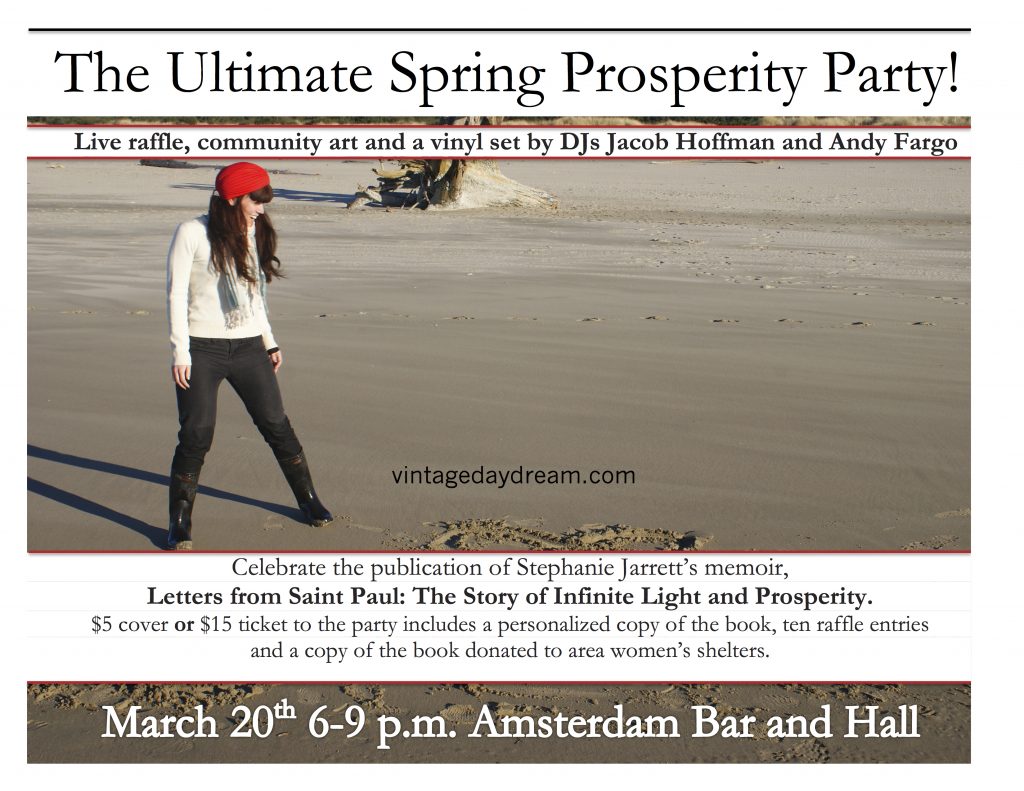 To launch the publication of Stephanie Jarrett's memoir, Letters from Saint Paul: The Story of Infinite Light and Prosperity, Vintage Daydream will be hosting The Ultimate Spring Prosperity Party at Amsterdam Bar & Hall in downtown Saint Paul.
The Spring Equinox is the perfect time to celebrate beauty. With beauty there is ultimate prosperity. Join in the fun!
Live raffle, community art and a vinyl set by DJs Jacob Hoffman and Andy Fargo mixed with great people and drinks provide for ultimate beauty.
Look for the bubbles March 20th, 2013, 6- 9 p.m. in the Hall. 
$15 tickets will include a personalized copy of the book as well as ten raffle entries. With each ticket purchased, a book will be donated to area women's shelters to benefit those who also have a story to share.
Did I mention the Prospertini?
3/20/13 | http://www.vintagedaydream.com