8PM DOORS ✖ Hall ✖ $20 ✖ 21+
Buy a single day ticket here!
Buy a weekend pass here!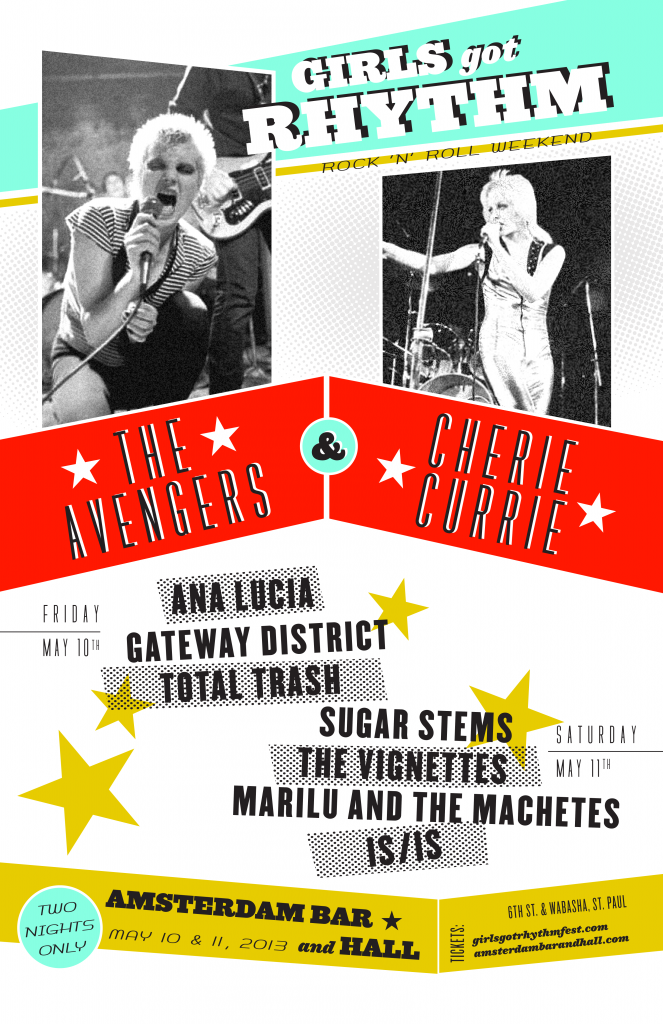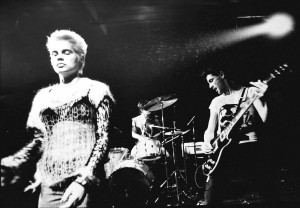 The Avengers: San Francisco's The Avengers are fronted by Penelope Houston, a seminal member of the Bay Area punk scene and a prolific solo artist. These punk-rock pioneers, who opened the Sex Pistols' farewell show at Winterland Ballroom in 1978, made musical history with their fearless, fervent brand of punk. The Avengers' previously out-of-print self-titled 1983 release (known as "The Pink Album") was reissued in 2012 as a two-CD set complete with outtakes, live recordings and liner notes from music journalist Greil Marcus.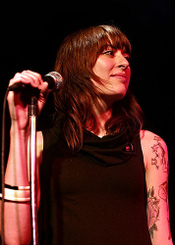 Ana Lucia: After gaining underground popularity and cult status with Chicago punk-rock band the Busy Signals (who had multiple singles, one classic album on Dirtnap Records and a legendary set at the 2008 Radio Heartbeat Power Pop Festival), Ana Lucia became one of the country's premier punk singers.
Her debut self-titled solo album was released on Ramo Records in 2012 (produced by Girls Got Rhythm Fest co-founder Travis Ramin). Recorded at Geza X's Satellite Park Studios by punk legend Paul Roessler (Screamers, 45 Grave, Twisted Roots), the album combines the Dangerhouse punk sound with new wave along the lines of Blondie or Yeah Yeah Yeahs. Ana Lucia now resides in Berlin and is making a special trip to the States to perform at Girls Got Rhythm Fest!
"Well! How's this for ending the year in style? Ana Lucia – lead singer of the late, great Busy Signals - has made her first solo album. And our old friend Travis Ramin is her producer/collaborator/bandmate extraordinaire! Needless to say, it sounds unbeatable on paper. Everything Travis Ramin touches turns to gold, and no doubt the Busy Signals were one of the very finest punk bands of the mid-2000s. You have to own this, right? Is The Pope Catholic? Do I like beer? The sales pitch promises a blend of Dangerhouse Records style punk rock and new wave power pop, and that turns out to be remarkably accurate. Recorded at Geza X's Satellite Park Studios by the legendary Paul Roessler (45 Grave, The Screamers), this album boasts enough star power to make the Los Angeles Angels envious. And it does not disappoint. Ana Lucia's got a rich, powerful voice, and in many ways she's a throwback to the classic punk/new wave frontwomen of yore. If anyone's got the attitude and pipes to pull off this Blondie meets The Bags type deal, it is she.
A la her work with the Busy Signals, Ana Lucia's solo debut is the good kind of pop-punk. The songs pack a mean punch, and the hooks are massive. A couple tracks (like the sublime leadoff smash "Mad Man") are typical of a Travis Ramin production. But for the most part, this record is more hard candy than bubblegum. Songs like "Take Take Take" and "Hush Hush" are near perfect specimens of buzzsaw punk infused with tasty pop melodies – and lord knows I have a great weakness for that sort of thing. Across the board, the material is top-notch. "Mess Around" may be the best song Debbie Harry never wrote, and even the spooky "Watcher" (featuring Roessler guesting on keyboards) is hugely infectious. Plus all you punk historian geeks will really appreciate inspired renditions of Sado-Nation's "Gimme You" and The Zips' "Take Me Down"! "
–Josh Rutledge, Faster and Louder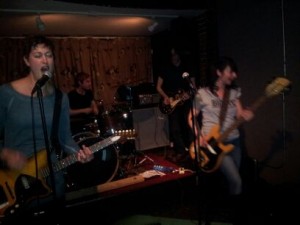 Gateway District: With over five decades of combined experience in basement shows and beer drinking, the members of Minneapolis-based Gateway District are professionals. Yep, they've been here that long, and they've got the credentials to back it up: past and current projects like the Salteens, Rivethead, the Soviettes, American Monsters, Dear Landlord and Banner Pilot. True-to-form Minneapolis punk rock with lady-type singing, sprawling guitar and words for thought; good for dancing, driving and 4am reunions.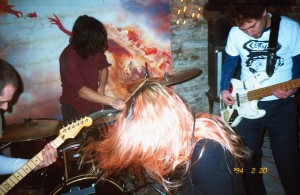 Total Trash was started in early 2012 when Jessica Katz and Dustin McChesney bought 100 pink tapes and wrote some pretty cool music to put on them. Joel Gomez joined the band when he heard them practicing and decided to promptly walk into the room and introduce himself. After playing a few well-attended local shows, their self-titled debut cassette was released in July of 2012. Layla Gibbon, editor of Maximum Rocknroll called the release "an essential new piece of Midwestern hardcore, the eternal sound of rage and disappointment", and the band was thrilled. After taking a short break in the fall, drummer Jared Sather joined the group. Total Trash came back into the writing process and recorded once again in January 2013 for the upcoming cassette "You Don't Try" will be released March 14, 2013.
5/10/13 | http://girlsgotrhythmfest.com/