7PM ✖ bar stage ✖ free ✖ 21+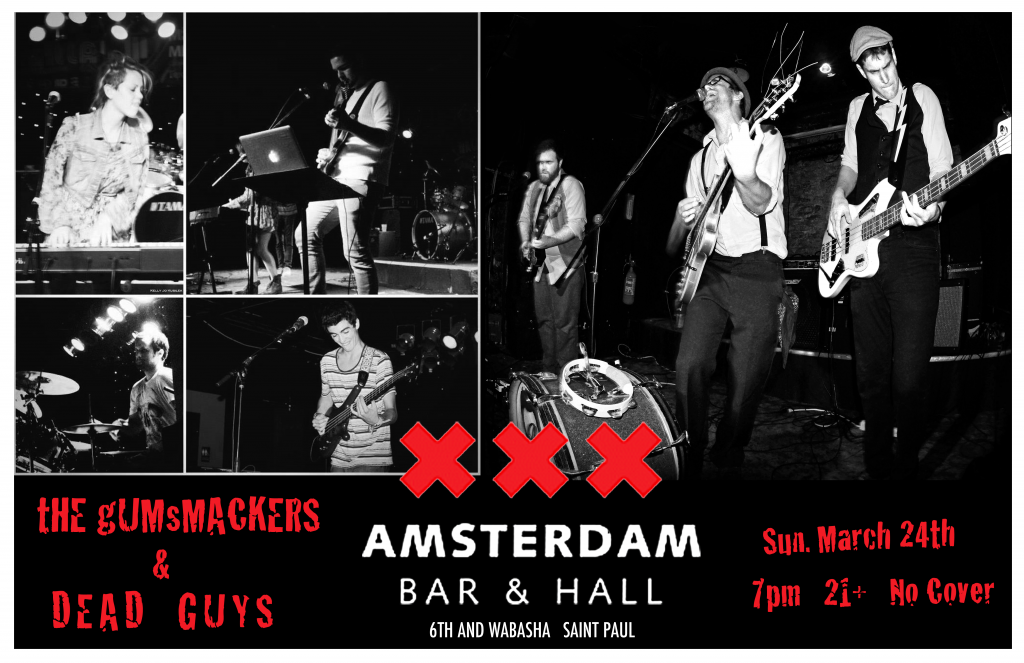 Dead Guys: Three guys died. Heaven and Hell didn't want them, and Purgatory was just too Catholic, so they formed a blues rock trio stylistically akin to the White Stripes, the Black Keys, and the Black Eyed Snakes. There is no drummer, of course, because drummers go to Hell, so lead man Jake Scott simply beats on his morbid old kick drum while wailing on his crunchy electric, picking his banjo (more 'smokey blues bar' than 'dusty barn dance') or squeezing the life out of his mournful pearl accordion. Zac Roorda (of Loup Garou fame) sinks his tasty hooks into the mix as Josiah Early slaps a bass wielding a soul of ungodly funk. Raw rock meets gritty blues in Dead Guys.
The GumSmackers: A Trip-Pop inculcated dance band out of Twin Cities, MN.
3/24/13