7PM ✖ Hall ✖ $10 ✖ 21+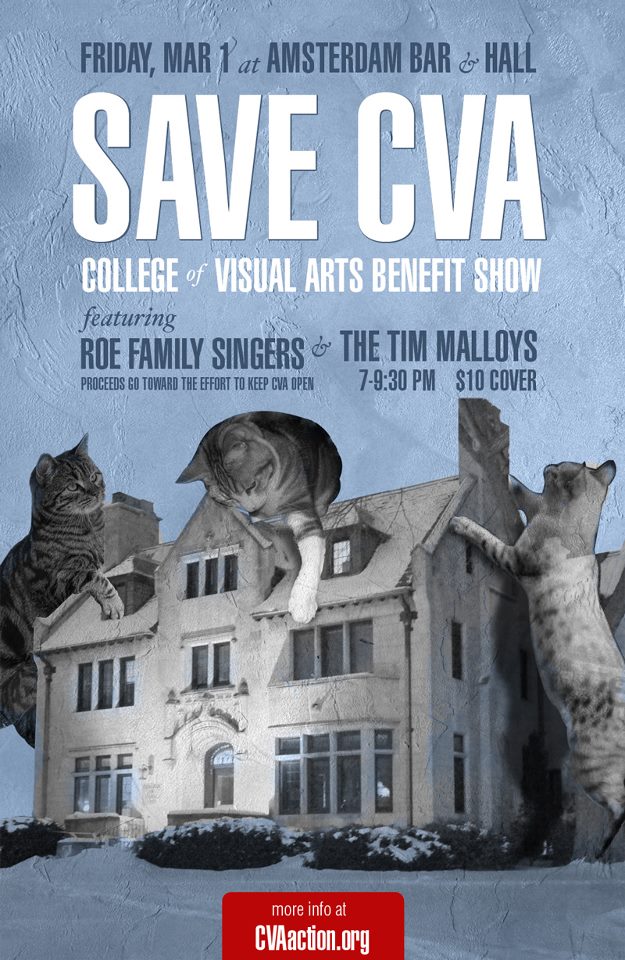 The Roe Family Singers are a Good-Time, Old-Time Hillbilly band from the Mississippi-headwaters community of Kirkwood Hollow, MN. Led by wife & husband Kim Roe (Best Female Vocalist, City Pages/Village Voice) and Quillan Roe (Accident Clearinghouse), the band blends characteristic old-time sound with rock & roll urgency and influence. 
The Tim Malloys  were founded in 1994 and over the years have warmed a high stool in the Irish crossover genre. The Tim Malloys transport their listeners with a unique fusion of Irish and Scottish music layering decades of their local Minneapolis/Saint Paul musical crossroads sensibilities. This Twin Cities' gem is an underground Irish bootlegger's dream, boiling down traditional Irish music into a potent electric Clash-meets-Suburbs mash-up of punk guitar, Roma rhythms, and manic grooves.
Event is brought to you by CVA Action.  
CVA Action is a group of concerned alumni, students, parents, faculty, staff and community members dedicated to searching out and presenting alternative solutions to the closing of the College of Visual Arts in Saint Paul, MN. CVA Action works to provide a bridge between community and institution: facilitating discussion, providing mediation, fundraising, and fostering healthy partnership between CVA and its community supporters. CVA Action believes that the College of Visual Arts is a viable and culturally rich institution that should not be dissolved.
3/1/13